Missionary Prayer Calendar
"The earnest prayer of a righteous person has great power and produces wonderful results" James 5:16
Pray hearts will be opened and participants will be blessed and encouraged in the current Bible studies.
God's leading in an ongoing outreach to potential new landlords who are willing to give these families an opportunity to show how they have grown.
Child Evangelism Fellowship
For children to be saved and grow in Jesus at the Good News Club that resumed at the Salvation Army's Booth Family Center in September.
Hong Kong will remain "open" so that churches can function as usual and God's continued work in spite of a lot of political upheaval.
Christian Encounter Ranch
For the Lord to stir the hearts of young men and women with desire to disciple students so they can have a full intern team.
God would provide a Chief Financial Officer for MMS Aviation by December 31.
That they will continue to see growing opportunities for God's Kingdom in Portland.
Nate & Darlene Huntsinger
For the local Senegalese church and pastors to stay faithful and strong in preaching God's Word despite the opposition that they face every day.
Strength for Dan as he has a heavy load of classes at Shasta Bible College this semester.
The need for more volunteers as food is being provided weekly.
God to heal them from COVID and God's wisdom in rescheduling travel plans.
God to give them a fruitful time ministering in Brazil and the United States.
LivingWell Medical Clinic
God will lead people to LivingWell who would volunteer as Client Advocates or Healthcare Professionals.
That the Christian medical professionals in Mexico & Costa Rica would have opportunities to present the gospel to the lost and have the financial support they need.
Wisdom as the missionaries at Ukarumpa deal with ever-changing COVID restrictions.
Mills' Family/Campus Life Nev. Co.
God would intervene in the hearts of the teenagers and turn their hearts toward Him as their Lord and Savior. Pray Jesus will bind Satan as they work to advance the gospel in this generation.
God will comfort and guide Glenn as he continues life and ministry without MaryAnn.
God's protection in the pandemic and strength to continue ministering through calls and online preaching.
Effective ways to minister to the Cuban brethren and effective discipleship ministries locally in our Hispanic community.
For God's continued help as Sergio teaches a daily 45-minute Bible study to the church in Santander.
God will lead her in courage and patience as she takes on new responsibilities and leadership.
Pray For them to make the most of every opportunity to know the heart of God and to make HIM known to those they encounter.
For Brazil and for the thousands that have lost loved ones over the last year and a half, that the God of all comfort will be their stay.
Pray for the learning community of staff that she is leading. Pray that they continue to love well as they learn.
Nathaniel & Kendra Williams-Gold Country Campus Life
For a newer campus life SUV that can pull their utility trailer and 8 students.
Wolf Mountain Christian Camp
God to provide unity among apprenticeship and ministry crew staff for the fall semester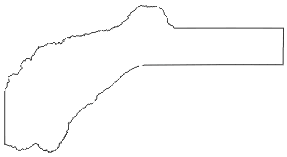 click the pins for further details
Christian Encounter Ranch
Grass Valley, CA
Since its inception in 1970, Christian Encounter Ministries (CEM) has been dedicated to healing broken lives, one story at a time. CEM provides a safe haven for struggling youth to begin the restoration of their physical, spiritual, emotional, and academic lives.
Interfaith Food Ministry
Grass Valley, CA
Fifteen community churches are involved with 450 volunteers to serve families in our community. Currently, about 600 families receive food each week - 52 weeks per year.
LivingWell Medical Clinic
Grass Valley, CA
LivingWell Medical Clinic inspires hope in our community through education and medical services related to pregnancy and sexual health decisions.
Wolf Mountain Camps
Grass Valley, CA
Wolf Mountain is a home mission ministry using the unique aspects of the camping ministry to reach young people for the Lord Jesus Christ, strengthen families, and serve local churches.
Nathaniel & Kendra Williams
Grass Valley, CA
Nathaniel and Kendra direct Campus Life Gold Country. The ministry is focused on equipping Christian students to be missionaries on their campus, sharing Jesus' message of grace with non-Christian students and then plugging new-believers into the local church.
The Booth Family Center
Grass Valley, CA
The Booth Family Center, located on the Rough and Ready Highway, operates nine family rooms and a community room and kitchen to help homeless families.
Mills' Family
Grass Valley, CA
For over thirty years the Mills family has reached out to high school students with the gospel. Nevada County Campus Life is led by Scott and Allison, Ben and Kacie Mills and by a large staff of mission-minded adult volunteers.
Our local missionaries serve as an extension of the Church. They meet various needs in our community, reaching out to specific people, serving in their unique way, to share the gospel of Jesus Christ for the glory of God.
Child Evangelism Fellowship
Grass Valley, CA
Child Evangelism Fellowship sponsors after-school Good News Clubs in public schools, summer 5-Day clubs, fair ministries, and Christian Youth in Action (CYIA) camps to equip teens and adults to share the gospel.
"But you will receive power when the Holy Spirit has come upon you,
and you will be my witnesses in Jerusalem and in all Judea and Samaria, and to the end of the earth." ~ Jesus
Acts 1:8(ESV)
Local Missionary Profiles
Feeding Families, Fueling Hope
440 Henderson Street
Grass Valley, CA 95945
click the pins for further details
Craig & Barbara Prather
Arlington, TX
Craig & Barbara plant churches and
develop marriage and family ministry among Hispanic churches. They focus on encouraging multi-cultural congregations.
Sylvia Lambert
Colorado Springs, CO
Sylvia spent her lifetime serving the Lord in various ministries. She currently serves at
OC International's headquarters where she works in the Finance Department.
Dan & Linda Iles
Redding, CA
Dan and Linda are part of Jaron Ministries International through whom they are teaching and discipling both youth and adults in the United States and globally.
Glenn & MaryAnn Murray
California
Glenn & Mary Ann share as full partners in the ministry with Western States Fellowship. They focus on developing relationships with political and business leaders throughout the world.
We support missionaries throughout the Unites States who serve in their unique way to share the gospel of Jesus Christ for the glory of God. All of our regional missionaries have a local connection to Calvary Bible Church.
Caitlin Cheng
Chicago, Illinois
Caitlin serves as a Campus Missionary with
InterVarsity on the Northwestern University campus in Evanston, IL.
Keith & Karen Dodson
Graham, NC
Keith and Karen are full time missionaries with Global Outreach Mission. Keith is Director of Partnership Development for the mission's Human Resource Team.
Chuck & Doni Antone
​
Kona, HI
In 1992 Chuck & Doni started the Kona Coast Chaplaincy on the Big Island. In February of 2021, they felt the Lord moving them from KCC, and they are now doing in home Bible studies, and looking to the Lord to plant them into new ministries.
Dan & Lynn Griffith
Portland, OR
Dan & Lynn show the love of Jesus to homeless through Blanket Coverage Ministry. Their compassionate care has enabled over two hundred people to move off the streets.
"But you will receive power when the Holy Spirit has come upon you,
and you will be my witnesses in Jerusalem and in all Judea and Samaria, and to the end of the earth." ~ Jesus
Acts 1:8(ESV)
Regional Missionary Profiles
Sergio & Miriam Ramirez
Spain
Sergio and Miriam have served in church planting in Spain since 1985, first in Bilbao and then in Santander. In addition, Miriam taught the Bible in the Spanish public schools for sixteen years.
Trino & Esther Ortiz
Mexico
Trino and Esther serve the Lord in Baja, California North. Their passion is reaching the lost for Christ in this very poor area. Over many years CBC has taken short-term mission trips helping with VBS and construction.
China Radio
China
China Radio ministry provides Bible training to pastors and Christian leaders through broadcasts.These leaders have with little or no training and the broadcasts receive about 2,000 responses a month.
Luke Medical Foundation
Mexico
Luke Medical Foundations manages and supports clinics in Baja California.
Jim & Judy Kemp
Worldwide
Presently, the Kemps are working with families in the Portuguese-speaking world. They teach ten-hour seminars for couples, young people and pastors. They have worked in Brazil, Portugal, and Angola.
Nate & Darlene Huntsinger

​
Africa
Nate and Darlene joined Wycliffe in 2015 and serve in Africa. Using their accounting and business service backgrounds Nate serves as the Personnel Director and Darlene as the Finance Director.
Chris & Carolin Jackson
Cameroon, Africa
Chris and Carolin Jackson serve with Wycliffe in Africa. They work together on dual projects: children's Sunday school curriculum and teacher training to help churches disciple children in their language.
Carolyn Velloso
OC International
Carolyn and her husband were missionaries with OC International for 43 years in Brazil. Ary passed on to heaven in 2012. Carolyn. continues with OC International as an associate missionary.
We support missionaries throughout the world who serve in their unique way to share the gospel of Jesus Christ for the glory of God. Like our regional missionaries, all of our global missionaries have a local connection to Calvary Bible Church.
Jo Miller
Papua New Guinea
Since January 2005, Jo has been teaching primary school in Papua New Guinea. She helps support Bible translation through teaching missionary children.
Steve & Mary Santos
Cameroon
Steve helps meet the technical needs for missionaries in the village and the need to connect them with missionaries living in Yaounde. Mary is coordinator for the Field Education System (FES).
"But you will receive power when the Holy Spirit has come upon you,
and you will be my witnesses in Jerusalem and in all Judea and Samaria, and to the end of the earth." ~ Jesus
Acts 1:8(ESV)
click the pins for further details
Global Missionary Profiles