Missionary Prayer Calendar
"The earnest prayer of a righteous person has great power and produces wonderful results" James 5:16
God's work in the lives of two men in their church— that they will persevere in walking with the Lord and in fellowship with other believers.
The radio ministry is providing music and messages for believers to worship in their homes as lockdown begins to lift but strict surveillance does not.
Christian Encounter Ranch
The need for interns is crucial. God's provision for all their needs as they trust Him.
Wisdom as they coach, train, and encourage the MMS missionaries. For God to provide opportunities for the development of relationships and personal connections.
God's peace for their fearful people as conditions change daily. Those in care facilities are shut in away from visitors. Pray for God's solace for their anxiety and depression.
Nate & Darlene Huntsinger
Please pray for God's wisdom and creativity as they provide the needed support for their colleagues in Senegal while they are working remotely in Ohio.
God's fruit in this time of standing still. Wisdom for future mission activity in Kenya.
Continued health for aging volunteer force, especially through the pandemic.
Protection from infections in Allat, particularly those coming to study at Saare Salaam.
God would show them the best way to minister to Portuguese families when doors open.
God's wisdom and grace as she works from home and cares for her mom.
LivingWell Medical Clinic
That women with unexpected pregnancies will find their way to them. Many women in the community are choosing chemical abortions that are accessible online.
God's wisdom as LMF's pursues their primary goal of reaching the lost during this time.
God's wisdom in using her furlough and for when He would have her return to PNG.
Mills' Family/Campus Life Nev. Co.
That God does a mighty work in the hearts of kids and staff alike in healing anxieties, adjusting priorities, calling them to a deeper walk with Him during this trying time.
For their financial base to be renewed. Some faithful supporters have passed away.
For our dear ones in the Puerta Trampa and Monte Hermon church will be strong in their faith and trust that our God has our time in his hands. Psalm 91
Pray for the common citizens to know Christ. If they contract the COVID-19 virus, access to medicine is unlikely.
For the safety and provision for family, friends and KCF Ohana during these hard times.
God will give creativity and flexibility as they are obedient to Him during this furlough.
For hope and perseverance for all their participants.
God's leading as they are in Dallas, TX.
God's wisdom as she sets up one to one mentoring sessions and zoom groups throughout the summer months
For God's fruit as they move to Illinois and as she becomes involved in ministry with InterVarsity in a new region of the country.
Nathaniel & Kendra Williams-Gold Country Campus Life
God would enable them to help their hurting students as they face fear, disappointment and loneliness.
Wolf Mountain Christian Camp
God's provision as their program has been shut down because of the Coronavirus.
Judy is back in Salem, OR (from Uganda) and in quarantine. Praising God for getting her home!
Interfaith Food Ministry
Grass Valley, CA
Fifteen community churches are involved with 450 volunteers to serve families in our community. Currently, about 600 families receive food each week - 52 weeks per year.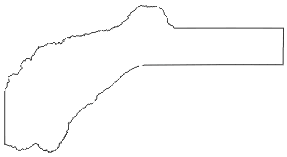 "But you will receive power when the Holy Spirit has come upon you,
and you will be my witnesses in Jerusalem and in all Judea and Samaria, and to the end of the earth." ~ Jesus
Acts 1:8(ESV)
click the pins for further details
LivingWell Medical Clinic
Grass Valley, CA
LivingWell Medical Clinic inspires hope in our community through education and medical services related to pregnancy and sexual health decisions.
Wolf Mountain Camps
Grass Valley, CA
Wolf Mountain is a home mission ministry using the unique aspects of the camping ministry to reach young people for the Lord Jesus Christ, strengthen families, and serve local churches.
Nathaniel & Kendra Williams
Grass Valley, CA
Nathaniel and Kendra direct Campus Life Gold Country. The ministry is focused on equipping Christian students to be missionaries on their campus, sharing Jesus' message of grace with non-Christian students and then plugging new-believers into the local church.
The Booth Family Center
Grass Valley, CA
The Booth Family Center, located on the Rough and Ready Highway, operates nine family rooms and a community room and kitchen to help homeless families.
Mills' Family
Grass Valley, CA
For over thirty years the Mills family has reached out to high school students with the gospel. Nevada County Campus Life is led by Scott and Allison, Ben and Kacie Mills and by a large staff of mission-minded adult volunteers.
Our local missionaries serve as an extension of the Church. They meet various needs in our community, reaching out to specific people, serving in their unique way, to share the gospel of Jesus Christ for the glory of God.
Christian Encounter Ranch
Grass Valley, CA
Since its inception in 1970, Christian Encounter Ministries (CEM) has been dedicated to healing broken lives, one story at a time. CEM provides a safe haven for struggling youth to begin the restoration of their physical, spiritual, emotional, and academic lives.
click the pins for further details
Craig & Barbara Prather
Arlington, TX
Craig & Barbara plant churches and
develop marriage and family ministry among Hispanic churches. They focus on encouraging multi-cultural congregations.
Sylvia Lambert
Colorado Springs, CO
Sylvia spent her lifetime serving the Lord in various ministries. She currently serves at
OC International's headquarters where she works in the Finance Department.
Dan & Lynn Griffith
Portland, OR
Dan & Lynn show the love of Jesus to homeless through Blanket Coverage Ministry. Their compassionate care has enabled over two hundred people to move off the streets.
Dan & Linda Iles
Redding, CA
Dan and Linda are part of Jaron Ministries International through whom they are teaching and discipling both youth and adults in the United States and globally.
Glenn & MaryAnn Murray
California
Glenn & Mary Ann share as full partners in the ministry with Western States Fellowship. They focus on developing relationships with political and business leaders throughout the world.
Chuck & Doni Antone
​
Kona, HI
In 1992 Chuck & Doni started the Kona Coast Chaplaincy on the Big Island. Chuck serves there as the Pastor/Director and Doni as Co-Director/Administrator.
Keith & Karen Dodson
Graham, NC
Keith and Karen are full time missionaries with Global Outreach Mission. Keith is Director of Partnership Development for the mission's Human Resource Team.
We support missionaries throughout the Unites States who serve in their unique way to share the gospel of Jesus Christ for the glory of God. All of our regional missionaries have a local connection to Calvary Bible Church.
Caitlin Cheng
Davis, CA
Caitlin serves as a Campus Missionary with
InterVarsity on the UC Davis campus, and
also leads outreach and discipleship at Solano Community College.
"But you will receive power when the Holy Spirit has come upon you,
and you will be my witnesses in Jerusalem and in all Judea and Samaria, and to the end of the earth." ~ Jesus
Acts 1:8(ESV)
Regional Missionary Profiles
Jeff & Linda Stout
Papua New Guinea
The Stouts joined Wycliffe Bible Translators in 1993 and have served in Papua New Guinea (PNG) since 1995. Jeff is a family physician and Linda is a nurse. They are
both assigned to the clinic at the SIL Center in the PNG Highlands.
Steve & Mary Santos
Cameroon
Steve helps meet the technical needs for missionaries in the village and the need to connect them with missionaries living in Yaounde. Mary is coordinator for the Field Education System (FES).
Sergio & Miriam Ramirez
Spain
Sergio and Miriam have served in church planting in Spain since 1985, first in Bilbao and then in Santander. In addition, Miriam taught the Bible in the Spanish public schools for sixteen years.